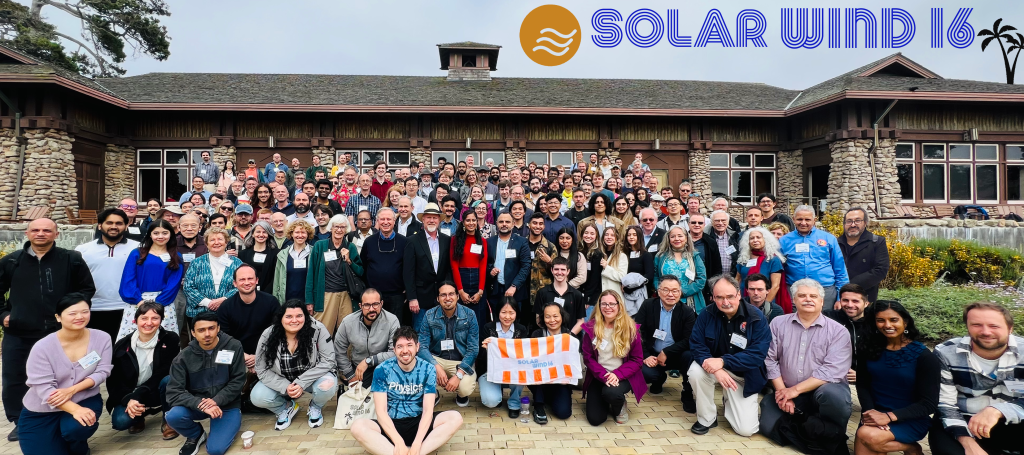 Welcome!
The 16th International Solar Wind Conference will be held in Pacific Grove, California, June 12-16, 2023, at the historic Asilomar Conference Grounds, the site of Solar Wind 2 and Solar Wind 3 in 1971 and 1974, respectively.
The three-annual Solar Wind Conference will cover all aspects of solar wind physics, with invited and contributed presentations that examine the current research and outline the future directions in all the relevant fields.
Solar Wind 16 is been organized by the Space Sciences Laboratory – University of California Berkeley. The meeting will take place at the Asilomar Conference Grounds in Pacific Grove, California. Asilomar is near the city of Monterey, a short distance from the city center and all its attractions.
---
Important Deadlines:
Abstract Deadline: Abstracts submitted before May 17, 23:59 PT, have priority. However, if you want to submit a late abstract, use this link, and we will still consider including your contribution to the program.
Registration Deadline: Regular registration until May 20th (see here for details)
Hotel Booking: May 20, 23:59 PT
Financial support for students and early careers: It was on May 12, 2:00 pm PT
---
Sessions
Fundamentals of Solar Wind Physics
Chairs: Tim Horbury, Louise Harra, Nour E. Raouafi
Heating and Acceleration of the solar wind
Chairs: Milan Maksimovic, Marco Velli
Solar Wind Interactions
Chairs: Christina Cohen, Angelos Vourlidas
The 'Big Picture'
---
Science Organizing Committee:
Stuart D. Bale, UC Berkeley
Christina Cohen, Caltech
Louise Harra, PMOD/WRC
Tim Horbury, Imperial College London
Justin Kasper, BWX Technologies
Sue Lepri, University of Michigan
Milan Maksimovic, CNRS & LESIA, Paris observatory
Nour Raouafi, APL
Marco Velli, UCLA
Angelos Vourlidas, APL
Linghua Wang, Peking University
Local Organizing Committee:
Stuart Bale, UC Berkeley
Trevor Bowen, UC Berkeley
Milo Buitrago-Casas, UC Berkeley
Juan Carlos Martinez Oliveros, UC Berkeley
Marc Pulupa, UC Berkeley
Chadi Salem, UC Berkeley
Phyllis Whittlesey, UC Berkeley